Too many companies fall victim to cyber crime needlessly. Learn how to shield yourself from attack with these simple tips.
In this day and age, having subpar cyber security is inexcusable. As technology advances and businesses become ever more reliant on IT, the threat of a data breach or malware infection looms ever greater. It is not enough to simply download an antivirus software and hope for the best; as cyber criminals and their tech become cleverer, you need to stay one step ahead of them. This might sound impossible, but it's actually easier than it sounds.
Most hackers are opportunists, so by denying them the opportunity to infiltrate your network, your business will remain secure. Follow the simple tips below to strengthen your business's defense.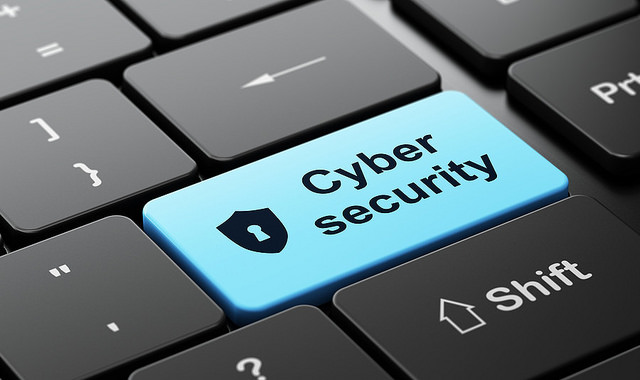 Not taking cyber security seriously
Many small business owners make the mistake of assuming that hackers will want to target bigger enterprises for bigger rewards. This is simply not the case. It's much easier for a cyber criminal to target many small businesses with weak network security than a big company with lots of money to spend on protective tech. Big businesses are also more likely to survive a major security breach, whereas it only takes one breach to undermine a smaller company's hard-won customer trust. Assume that hackers are out to get you, and it will help you to locate weak spots in your cyber security and come up with a plan of action should the worst happen.
Forgetting the basics
Laziness can easily be your business's undoing. If you've never experienced an attempted data breach, it's all too easy for your security practice to become sloppy. Do you really need a different password for different machines and accounts? Is as-needed access on certain documents really necessary? Do you need to remove access from resigned and fired employees straight away? The answer to all these questions is YES. These are easy precautions, and will keep any internal or external threats to a minimum.
Not investing in effective monitoring services
Spending money on security services you may never need can seem like a needless expense for a struggling small business, but it's worth the price. Companies that use old systems with unpatched weaknesses might as well paint a giant target over their front door. You need to upgrade your system regularly, invest in round-the-clock monitoring systems, and know how to deal with a threat should one arise.
Inadequately trained staff
Infiltration techniques, such as phishing scams and unsecure links, have become very sophisticated in recent years, and are often hard to differentiate from legitimate emails and phone calls. Training every member of staff in online security protocol may seem like an overly cautious waste of time and money, but it could save you from enormous losses in the future. Train and regularly retrain both in-house and remote employees to think before they click, guard against stolen devices, and what actions to take the second an attack takes place.
Trying to manage everything on your own
If IT is a mystery to you, and all this talk of malware, hackers and cyber security has you both baffled and terrified, that's okay. It's best to admit where your limitations lie. Many business owners try to tackle all network security issues themselves, often with disastrous results. If all you can do is download an antivirus software, it's time to consider external IT support. There are many reputable companies who specialize in providing remote online support and security for businesses, using their specialized knowledge and resources to help you form an effective security plan. This allows you to put cyber security to the back of your mind, so you can get back to business.
Disclosure: As an Amazon Associate, I earn from qualifying purchases. The commission help keep the rest of my content free, so thank you!