You'd be hard-pressed to find one person on the street that doesn't have an iPhone or Android device. Smartphones have taken over our lives and have integrated their way into our daily chores, helping us to do menial tasks like check the weather, set an alarm or read the news.
Apps now overpower mobile websites and mobile browsing on smartphones. Their ease of use and fast performance make them hard to compete with, and now there is pretty much an app for anything and everything you could ever need to do. There are thousands of apps in the app store that are simply for entertainment or a quick fad, but there are also apps that have changed the way we do regular activities and have evolved the way we live our lives.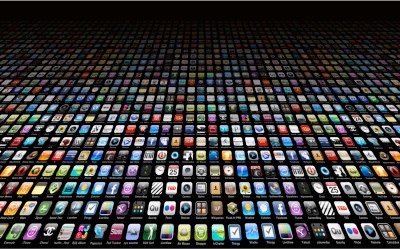 Tinder
Tinder started to revolutionize the online dating world in 2012, now its interface has been replicated for various other dating apps and boasts billions of swipes per day.
Tinder has made it easier than ever to find eligible singles in your selected radius. Instead of hanging around bars hoping someone will talk to you or buy you a drink, Tinder allows you to chat and arrange dates with hundreds of potential suitors.
Facebook
Launched on desktops in 2004, Facebook quickly became the new way to socialize with friends and family. The beauty of the site was that you could find those you may have lost contact with over the years and keep up to date with your family and friends, who may live halfway around the world.
The original app was released in 2010 and since then it has gone from strength to strength, to allow people to connect and catch up with their friends on the go.
Google Maps
Google maps is still the leading navigation app available on most smartphones. The ease of use and accuracy, make Google maps a 'go to' for those avoiding purchasing a sat nav or that need help to navigate a new location.
Google maps makes sure you will never be lost again, as long as you have phone signal. It can provide in-depth directions, tips on how to get to your chosen location by public transport or give you traffic updates for your selected route. The live traffic updates feature and the ability to change your route according to traffic, make it a superior option to regular satellite navigation.
MyFitnessPal
With healthy living a thriving trend, My Fitness Pal has swooped in to dominate the health and fitness app market. With a database of hundreds of foods and their nutritional information, those looking to lose weight now have an accurate calorie calculator to work from.
The app allows you to not only record the food and amount of calories you eat in a day, but you can also set goals, record exercise and keep track of measurements to aid in your weight loss journey.
Mobile Banking
Before mobile banking, those looking to transfer money, check their balance or set up standing orders, would either have to do it the manual way or find a desktop computer to log on. With new mobile banking apps, we have the power to manage our money wherever we are.
Now we can avoid awkward situations where our card is declined due to lack of funds, as we can log straight on there and then to transfer money or check our balance.
The ease of downloading an app straight to your device and the ability of simply clicking and being able to do what we need to do right there and then, means that apps are the most efficient form of using the web.
Businesses, both large and small are realizing the potential of mobile apps and the effect they can have on customer retention and loyalty. By investing in app development or even by using a DIY app builder, businesses can tap into a whole new market and vastly improve their customer base.
Disclosure: As an Amazon Associate, I earn from qualifying purchases. The commission help keep the rest of my content free, so thank you!