Websites, advertisers, and other agencies know way too much about your personal life. Check out these four top tips to protect yourself against hackers, the fallout from data breaches, malware, and general privacy invasions. Take back your privacy sooner rather than later.
1. Passwords Take The Top Spot
We use passwords everywhere. They're usually the only difference between someone's account staying safe and their information stolen by someone else. That is why passwords still take the top spot in any privacy discussion. And they will continue to for some time.
Pretty much every cybersecurity expert has been espousing the value of strong passwords for years now. It's not news anymore, and most people are sick of hearing about how important passwords are. Well, buckle up ― poor password managing habits are still mainstream, so it has to be repeated.
So here goes: Use strong passwords and do not reuse any passwords anywhere. (Reusing passwords is risky because if someone compromises one account, then other ones will be vulnerable as well.)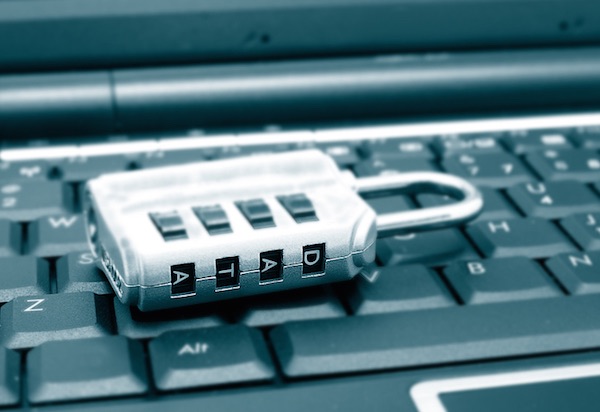 Sure, that sounds easier said than done. But that's why there are tools to help. Experts have talked about the best rules for password creation, and this information is available to everyone. Moreover, password managers exist to store everyone's passwords, so they don't have to remember 30+ unique passwords, which is pretty impossible to do, anyway.
The most crucial password to protect is the password of one's primary email. Everyone uses email to change or recover any other account passwords. So it's disastrous in the hands of a thief.
2. Update Everything ― Apps, Software, Operating Systems
Keeping apps and other software updated is an essential part of keeping snoopers out. Every device hosts a long list of apps and software, some of which come pre-installed while the owner loads the rest onto the device. Whatever the case, each piece of software will receive updates every now and then. At least, it will if the developers are doing their job.
Updates can sometimes add new features or fix usage bugs. But they also often contain security patches. The point of these patches is to make sure that any newly discovered vulnerabilities in the code get fixed. It protects the software so the hackers can't abuse it. Hackers can get into any software with vulnerabilities and use an exploit to get information stored on it or use it to infect the device.
Whenever possible, let updates auto-download and install. It protects the software from zero-day attacks. But also take time to check whether any software or apps need some updates. Especially the operating system and any antivirus programs.
3. Protect the Network Connection With a VPN
One big reason why most people don't have anything resembling privacy on the internet is because of their IP address. There's an IP address linked to every device. Webmasters can use this address to identify the device as well as its location.
It exists for a good reason — IP addresses are how websites know where to send data. But, nowadays, many sites use them in tandem with cookies and other trackers to profile users.
Anyone who wants to avoid such a deep level of intrusion into their personal lives should use a VPN. VPN services provide a way to connect to the internet in a private way.
When someone connects to a VPN and then to the internet, their connection goes through a VPN server first. This server has its IP address, which then replaces the device's IP address. And since so many people use these servers and share addresses, it's hard to link that address back to any one individual.
4. Be Aware of Online Scams and Malware Trends
Malware and scams are the most prominent online threat to anyone's privacy. Scammers get more inventive by the day and keep adjusting their methods to target even more people. And their scams are getting harder to recognize. There's been a massive rise in spear-phishing attacks lately that make emails and other messages look official.
Malware has had similar progress. It creeps up everywhere, and it is hard to notice from the get-go. This is why a big part of protecting one's online privacy is knowing how to avoid these threats.
Read up on scams and the latest malware developments and always keep an eye out for red flags. Otherwise, you may lose more than your password.
Summary
The only way that someone can reduce their digital footprint is by taking charge of their privacy. Websites and agencies won't protect anyone ― they're the ones gathering all that data in the first place! So make sure to have these four basics covered.
Disclosure: We might earn commission from qualifying purchases. The commission help keep the rest of my content free, so thank you!