The Asus Transformer tablet was released a few months ago and and has received a lot of positive reviews. However, the most concerned subject about this tablet is its Internet connection because Asus announced the Wifi version only and the 3G version hasn't been available yet.
If you purchase the Transformer with its keyboard dock, you will see there are some USB ports there and you are maybe wondering if you can using your 3G USB to connect to the Internet. I've tried a solution on XDA and the answer is Yes, you can.
To make it possible, you need to follow these steps exactly:
1. Backup all data in your Internal SD Card with a backup app like Titanium Backup.
2. Download NVflash and Prime 1.5.
3. Extract NVFlash and Prime v1.5 to the same directory. The image files of Prime v1.5 should be unpacked into the NVFLashTF folder.
4. Connect your Asus Transformer to PC via USB. Then simultaneously hold the up volume and Power button until a device named APX appears in the Device Manager. The screen of the Transformer could turn black but there is no problem.
5. Go to the APX device and install its drivers from directory USBPCDriver (in NVFlash)
6. Run Download.bat (Windows) or Download.sh (Linux).
7. After a while (about 10 minutes), your device will be rebooted, then there will be a setup wizard. At this step, choose the connection 3G and Wifi.
8. Download these files:
tf101 huawei install scripts.zip
Patch 3g acer31stock usb.zip
Driver AT
JDK
Android SDK
After installing Android SDK, you will see the Tools folder there. Extract the 2 files tf101 huawei install scripts.zip and Patch 3g acer31stock usb.zip to this folder.
9. Connect Transformer to PC. Go to Transformer's Settings – Applications – Development to enable USB Debugging. Then run install-TF101.bat in the Tools folder.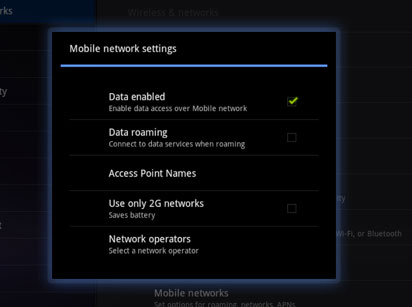 10. Go to Wireless & Networks – Network operators – Access Point Names to configure your network (remember to choose e-connect). Connect your 3G Dongle and enjoy surfing the Internet on Asus Transformer.
Please leave a comment below if you have any problem with the process.
Disclosure: We might earn commission from qualifying purchases. The commission help keep the rest of my content free, so thank you!