3DMakerPro has recently unveiled its latest product, the Lynx 3D scanner, establishing a new benchmark for 3D scanning technology. The Lynx scanner offers an amalgamation of advanced tech specifications and user-friendly features, making it ideal for both professionals and beginners in the field of 3D scanning.
Disclosure: This is a sponsored article; We were compensated to publish it on our website.
Specifications
Accuracy: 0.10mm
Resolution: 0.30mm
Frame rate: 10fps
Tracking mode: Visual tracking
Work distance: 400-900mm
Single capture range: 250 x 400mm
Typical object sizes: 100-2,000mm
Light source: NIR
Color texture: Extended support
USB interface: USB2.0
Dimensions: 290×120×55mm
Weight: 800g
3 Versions
The Lynx 3D scanner is available in three variants: Standard, Premium, and Luxury. The Standard package includes the Lynx 3D scanner, a power cord, and a data cable. The Premium package adds a tripod and a turntable kit to the mix. The Luxury package includes all the aforementioned items, plus a color kit for enhanced texture mapping capabilities​.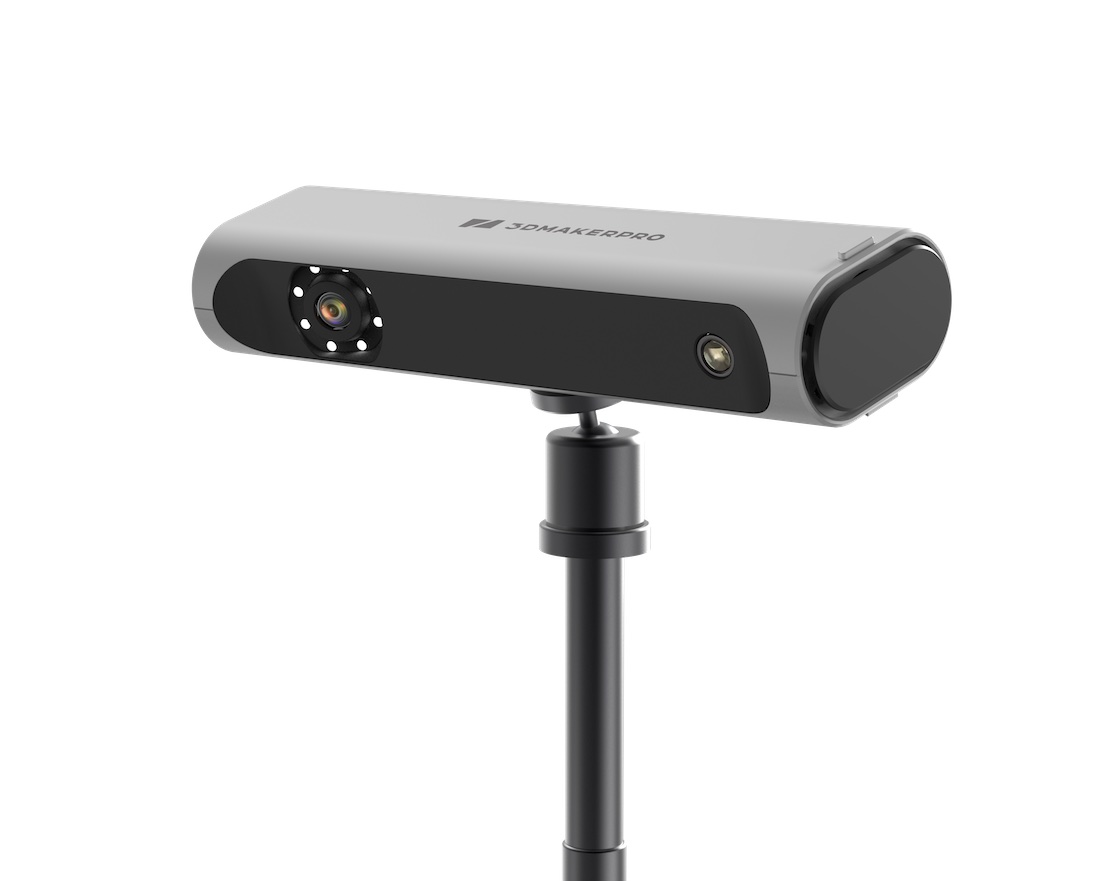 In terms of hardware, the Lynx scanner is compact and lightweight, weighing just 800g and measuring 290×120×55mm. It uses a NIR light source and supports extended color texture capabilities. The scanner can function at a working distance of 400-900mm, providing users with ample flexibility during scanning sessions​​.
Capture Larger Objects with High-Precision
The Lynx scanner ensures high precision scanning with an impressive accuracy of up to 0.10mm and a resolution of 0.30mm. Its large scanning range makes it perfect for objects ranging from 100mm to 2000mm. This allows users to scan larger objects with a single capture range of 250x400mm, a considerable improvement over traditional mid-format scanners. In fact, the Lynx can scan objects up to 5,000×5,000×5,000mm, which is a remarkable 3,700% improvement over its competitors​​.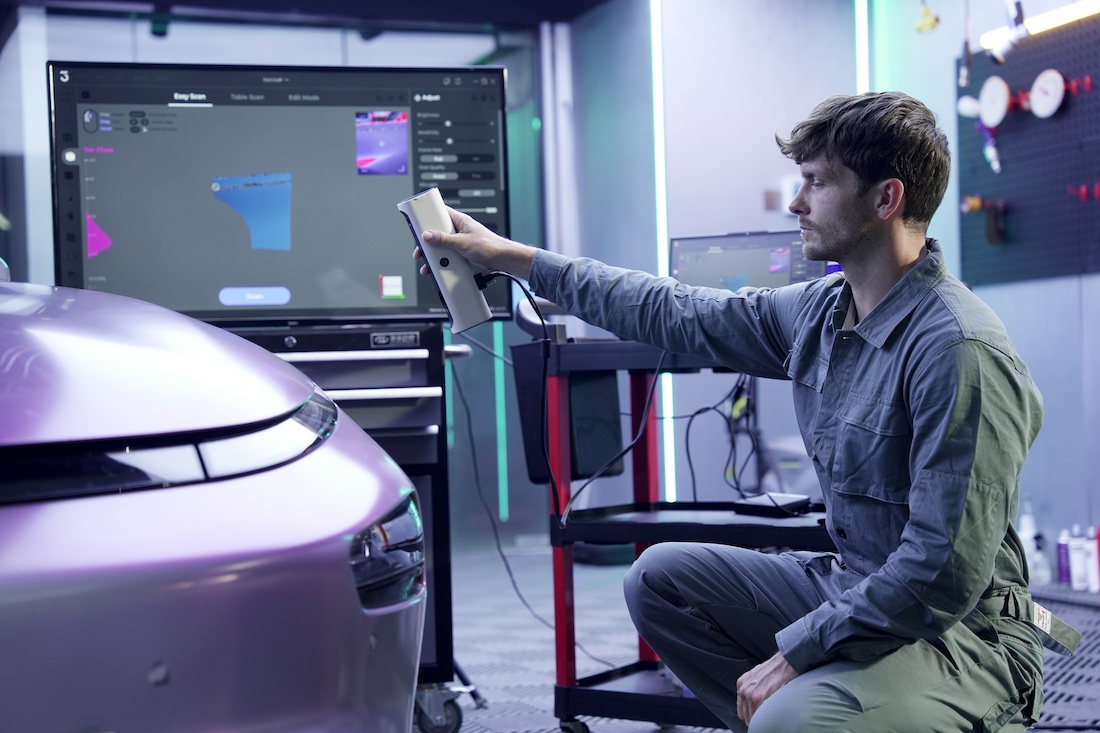 User-Friendly Software: JMStudio
The scanner comes with user-friendly software, JMStudio, designed exclusively for 3DMakerPro. The software supports Windows, MacOS, as well as iOS and Android devices and can export files in popular formats like OBJ, STL, ASC. This allows users to easily refine, render, or print their scans using their preferred design software​.
The Lynx offers a smooth scanning experience, thanks to an optical stabilizer and advanced visual tracking. These features minimize the probability of misalignment, even without the use of markers. With a frame rate of 10fps and the ability to capture up to 2,000,000 points per second, users can expect a fast and efficient scanning process​​.
In terms of object reproduction, the Lynx delivers exceptional performance. Its high level of accuracy and resolution produces detailed point clouds, ensuring a high level of object reproduction suitable for art, design, and industrial purposes. Scanning medium to large objects, like human bodies, furniture, automotive parts, and sculptures, is a breeze with Lynx. In just minutes, users can capture complete and detailed models that showcase every intricacy​.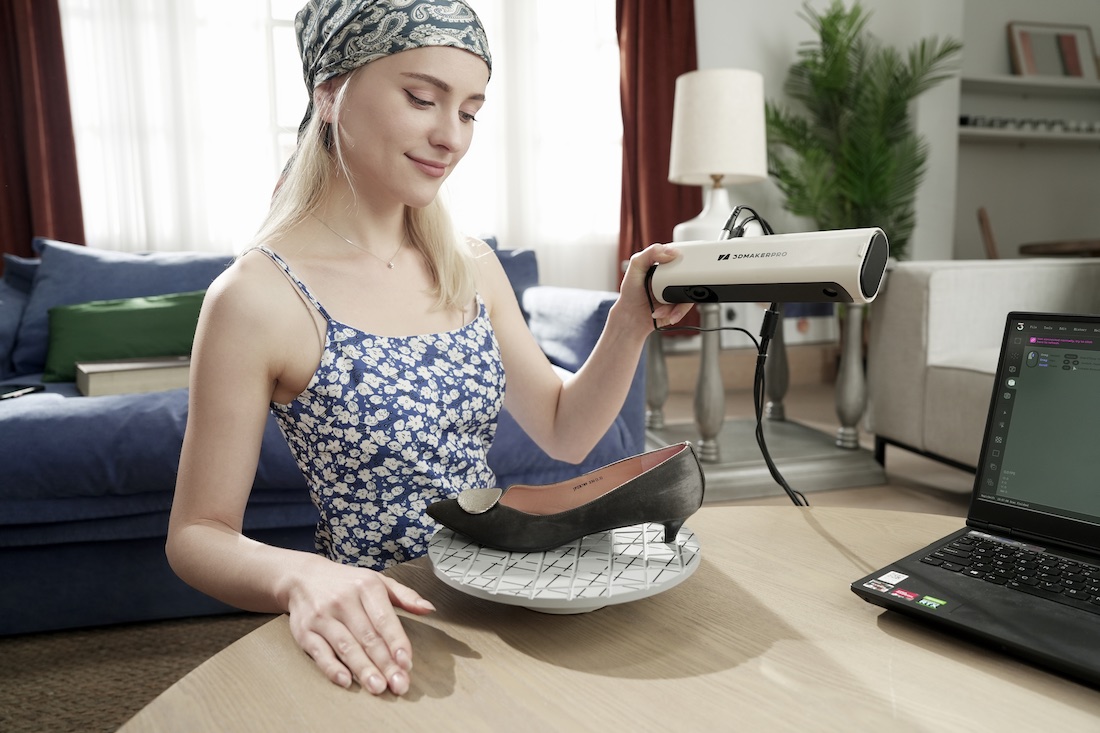 Multiple Scanning Modes
The Lynx scanner offers multiple scanning modes, including Turntable Mode, Handheld Mode, and Texture Mapping, with Color Texture Mapping available with the Luxury Combo. This flexibility allows users to choose the scanning mode that best suits their needs, ensuring optimal results for every project​​.
With its user-friendly software, impressive tech specifications, and a range of features designed to enhance the 3D scanning experience, the 3DMakerPro Lynx is set to revolutionize the field of 3D scanning. Whether you're a professional looking to enhance your scanning capabilities or a beginner stepping into the world of 3D scanning, the Lynx offers an all-in-one solution to meet your needs. Pricing starts at $369 for the Standard edition.
Disclosure: We might earn commission from qualifying purchases. The commission help keep the rest of my content free, so thank you!