It's hard to find someone who doesn't like listening to music. In fact, songs are an integral part of our lives, and they fuel our moods.
Discovering new music online has become easier than ever. You can even listen to your favorite tracks for free.
Here are the top 11 places to listen to free music online.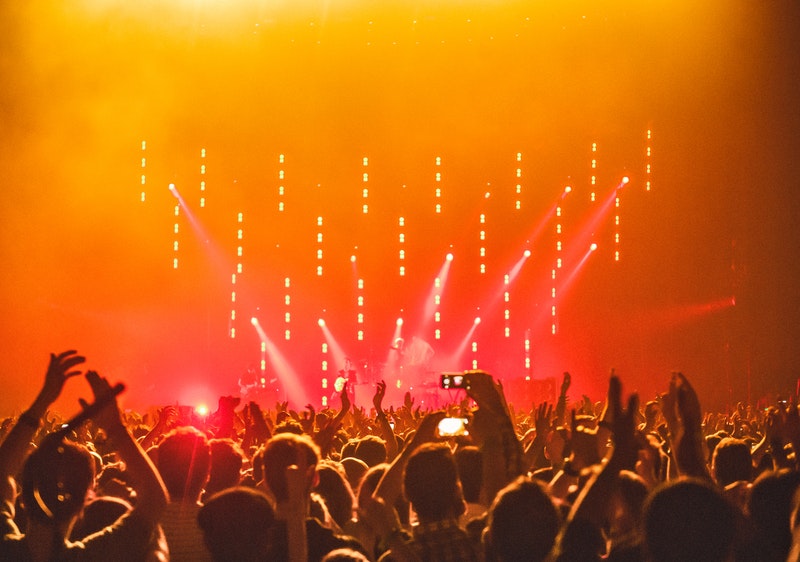 1. YouTube
YouTube is the main go-to source among streaming platforms. You could opt for a basic Youtube account, but there's also the option of trying out Youtube Music.
YouTube seems to have every track you could possibly think of. You can listen to both copyrighted songs, and tracks uploaded by individual artists. Many musicians release their songs on YouTube to reach a global audience.
Give Youtube a try! It might be the only music platform you'll need!
2. Spotify
Spotify has grown to become one of the top places to listen to music for free. You can access tracks from your computer, or use the Spotify mobile app.
All music is copyrighted on Spotify, and you will find many artists online. However, you can't download any tracks unless you go premium.
Spotify is a great destination to find independent music. You can discover new songs uploaded by thousands of artists.
3. Pandora
Pandora is a free, online music streaming platform. You can create radio stations based on your preferences with Pandora's auto-suggestion feature. The best thing about it being able to listen to hundreds of stations without having to pay anything.
Pandora gives you a list of top stations to make your search easy. You can also listen to Internet radio stations based on your favorite genres.
The paid version of Pandora helps you remove ads.
4. LiveXLive
LiveXLive is an Internet radio station similar to Pandora. The music is completely free, and the endless amount of stations will keep you busy for days.
You can access stations by choosing your top artists, songs, or genres. The stations consist of current songs, but they also generate rare tracks that you might not be familiar with.
LiveXLive provides both mobile and desktop options. There's so much royalty free music waiting to please your ears.
5. SoundCloud
SoundCloud is a great place to find free music by independent artists. It's a platform that allows you to upload your music for a global audience. As a result, there's never a shortage of tracks to listen to.
SoundCloud is preferred by many because it's an easy way to stay up to date with the music scene. Bands, musicians, composers – many people flock to the platform to share their music.
SoundCloud is very simple, and you can even listen to podcasts on the platform. This is where you'll spend countless hours listening to innovative and experimental tracks.
6. DashRadio
Dash is the place to be if you want original music from around the world. Over 450 musicians run more than 80 Internet stations, and stream original content only. Dash Radio also has partner stations hosted by big names, such as Lil Wayne and Snoop Dog.
Dash Radio stands out because there are no ads to ruin your experience. It's a premium online radio station that doesn't bug you to pay.
You can download the Dash Radio mobile app for music on the go.
7. Jamendo
Jamendo is the perfect place to find indie music. The platform offers multiple ways to enjoy your favorite tracks.
You can search by artist name, song title, or lyrics. The platform also sorts songs by genres, bands, and artists. You have a big community of musicians to explore, whether you like rock, hip-hop, or pop music.
Musicians can join Jamendo as an artist to share their tracks. You can also buy licenses to enjoy more copyrighted material.
Jamendo doesn't ask you to create an account to listen to free music. But doing so will allow you to save playlists and download many songs.
8. iHeartRadio
iHeartRadio helps you discover local and international live radio stations. The service is free, but you can't get features like unlimited skips or playlists.
Free mode is more than enough to enjoy endless radio stations. You can enter your location and get a list of the local Internet radio stations. It's a great way to stay in touch with local bands when you are residing abroad. You can also select radio stations through popular genres.
There is no need to register if you want to listen to a few tracks every day. However, the streaming service comes with ads.
9. MySpace
MySpace used to be the go-to social media platform in the early 2000s. In fact, MySpace started the whole phenomenon of social media. It's the reason we started sharing our lives and accepting friend requests.
Over time, MySpace shifted to serve the needs of independent musicians. It has an enormous community of musicians, who upload original tracks every hour.
You can still connect with people on MySpace and even watch videos. It's surely an exciting platform if you're looking for free, independent music.
10. Jango
Jango is a pioneer in the world of Internet radios. The platform started its journey in 2007, and is still going strong with its user base.
Jango provides many ways to listen to music:
Top Stations
Today's Top 100
Hits of the 60s, 70s, and 80s
Easy Listening
Choose any option and enjoy countless hours of free music. Jango keeps ads to a minimum so that you don't have to lose your patience.
The platform lets you create your own radio station. You can also listen to radio stations created by others.
11. ReverbNation
You will want to check out ReverbNation if you are part of the music industry. It provides a platform for artists to gain exposure through fans and industry partners.
You have to create an account to enjoy free music on ReverbNation. After you're done, you can save playlists and even download songs for free.
ReverbNation also offers collections, music videos, and live events.
Enjoy Free Music
Pick a streaming service you like and start enjoying an abundance of free tracks. Let us know which one is your favorite in the comment section.
Disclosure: As an Amazon Associate, I earn from qualifying purchases. The commission help keep the rest of my content free, so thank you!