So, you want to watch the Overwatch League. You're not alone, and no matter if you're a veteran e-sports fan or a newcomer, you can agree on one thing — watching the game isn't always easy.
Even if you've played Overwatch before, it is tough to sort out the visual clutter on display and keep track of heroes, teams or plays at any one time. To start off, we'll get into the fundamentals of the game with an overview of the gameplay, heroes, and modes.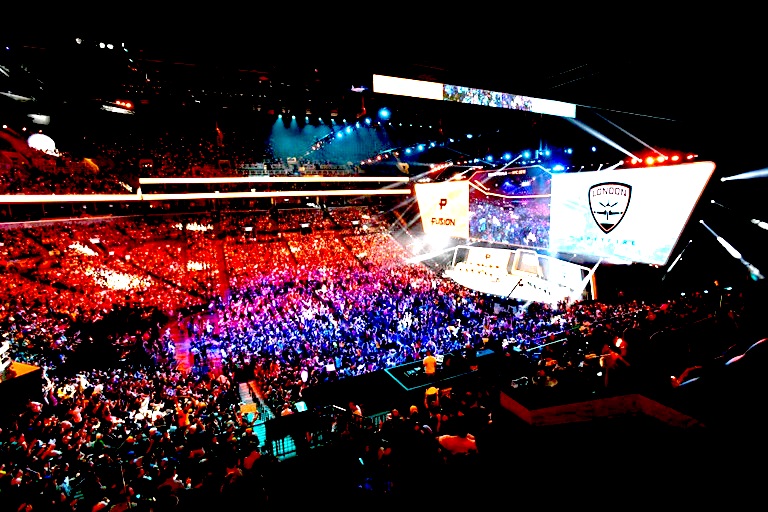 Basic Gameplay and Hero Types
Blizzard's lightning-paced 6v6 team-based shooter is immediately accessible to even the greenest of FPS noobs. However, there is a huge level of depth to explore and much to master.
Before you start watching Overwatch matches today, we are going to run through some things you need to know about the game, giving you a beginner's overview and some more advanced tips to help you better understand the mechanics.
Firstly, there are a whole host of heroes to choose from and play as right from the start, each of whom falls into one of the three distinct roles.
Offensive characters are fast-moving, fast-firing and great for players who like to get right into the thick of the action. Their job is to do the most damage to the enemy team. They are the wide receivers and running backs of Overwatch, making the flashy, high-impact plays that result from proper team coordination.
Tanks are hulking beasts with lots of short-range damage and some form of shield-generator equipment. These are the "linemen" of Overwatch, who score fewer "points" or in this case kills, but contribute by starting fights, protecting teammates and holding key positions on the map.
Finally, support characters are all about healing and buffing their teammates and deploying strategic devices and tools like bonus speed or causing enemies to take more damage. They usually stay behind the front line as they are more vulnerable.
A play or team fight in professional Overwatch sees both teams of six grouping up and starting a fight over an objective, whether it is a cart that needs to be pushed to the end of a track or control of a certain area on the map.
Usually, one of the Tanks will engage onto the other team to spring, but a well-placed shot by a DPS can score an early kill and force a fight to break out. Priority targets are typically backline supports or low-health damage dealers, but teams will focus on anyone who is out of position.
Game Modes
We've established how teams organize themselves into roles and how each typical fight will go, but what about the rules?
There are currently four main game modes that players tackle in the Overwatch League spread across a wide variety of environments.
Firstly, Assault games see teams battling each other for control of the map, with the team on offense trying to capture specific objective points, while the defenders try to maintain control until the timer runs down.
Escort games see the attackers try to move a payload to the delivery point, with the defending team again trying to foil their attempts until the time is up.
Hybrid games see attackers needing to capture a payload before escorting it to the delivery point.
On the other hand, Control games see both teams fight it out to maintain superiority over a single objective, with the winning team being the first to win two rounds.
In all of the game modes except Control, the defending team has a distinct advantage, having extra time before the fight begins to dig in and set up. This is why teams always switch sides after several rounds to give each of them an equal opportunity to win.
Disclosure: As an Amazon Associate, I earn from qualifying purchases. The commission help keep the rest of my content free, so thank you!