Disclosure: This is a sponsored post, we were compensated to publish this article on our website.
Like any rapidly growing industry, cannabis and CBD businesses rely on various technologies on a day-to-day basis. These technologies are equally as important for regulators tracking the supply chain, investors analyzing demographics, and even for consumers figuring out which products they should buy.
Cannabis and CBD businesses are on the cutting edge when it comes to implementing technologies to maximize their potential. For example, cannabis businesses implement track-and-trace technologies to track all cannabis products from seed to sale, point-of-sale technologies to maintain inventory and educate consumers, and e-commerce stores to sell products online, like CBD gummies from WE R CBD. So what other technologies are leading the cannabis industry? What are they used for? And how exactly do all of them work? Let's take a look at three technologies that every cannabis business should be using.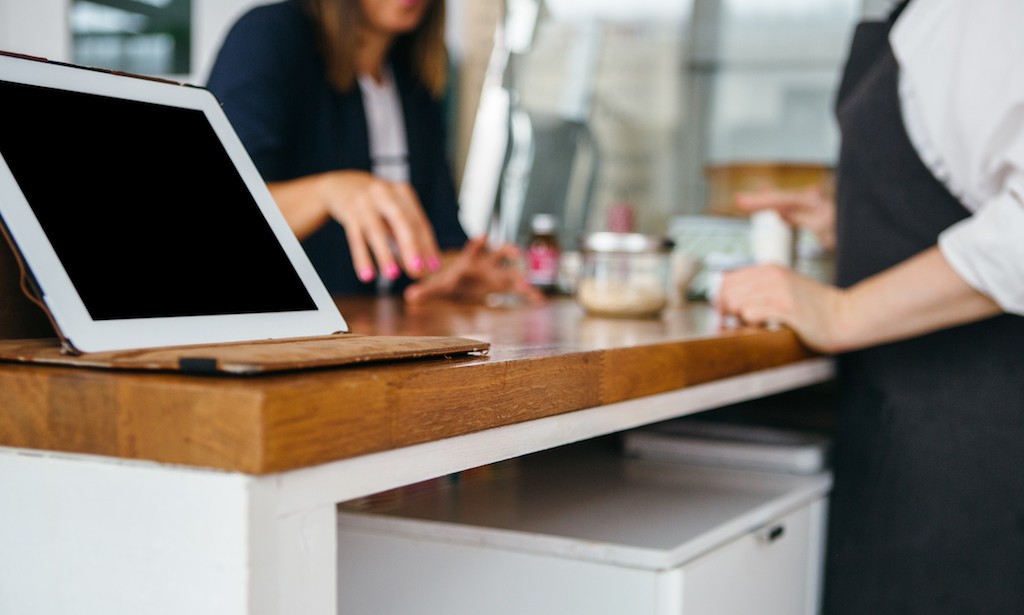 Track-and-Trace
Cannabis track-and-trace systems are used to follow plants from growth to distribution and sale. These systems have taken over supply chains in multiple states, including California, Oregon, Alaska, Nevada, and more. So how can a system track every single cannabis plant and product in a state's supply chain? Unique identifiers (UIDs), printed on tags or product labels, are associated with all items in the supply chain. These numbers become part of a database that enables tracking. The UIDs are assigned to vendors through radio-frequency identification tags. The information UIDs harness is stored in the database, which is considered confidential information. Law enforcement officers or state regulators may demand to see a cannabis company's track-and-trace information to ensure cannabis operators are conducting business properly. Not only that, but track-and-trace also informs a state where and how much licensed cannabis is being grown, sold, and produced. Track-and-trace monitors a plant's every move and measures its weight along the way until it's sold. Ultimately, track-and-trace assures officials that licensed cannabis crops and products aren't crossing state lines or going into the black market. It tells tax collectors how much money they should collect, it tells local police how many cannabis plants a business has, and it tells health officials where a cannabis product originated in case there's a recall. Track-and-trace isn't as advanced as AI technology, but it does provide a comprehensive view of the cannabis market and equips businesses and regulators with crucial information that wasn't once available.
Point-of-Sale
Complex guidelines and state-specific compliance regulations have created a demand among retailers for cannabis-specific point-of-sale (POS) solutions. Cannabis POS systems are designed in a much different way than traditional POS solutions, such as Square or Shopify. Cannabis POS systems have to account for state and local regulations (which aren't always aligned), track-and-trace requirements, and inventory demands. There are many POS systems on the market and it's not always easy finding which one satisfies the needs of different cannabis businesses. Some cannabis businesses even have POS systems customized to their specific operations. However, not all cannabis businesses can afford such a luxury. For those shopping the cannabis POS market, keep in mind that any reliable system should come with an integrated inventory management system, an intuitive interface, and some form of automated compliance reporting. It's important that all employees of a cannabis business understand the intricacies of the chosen POS system because of how useful it can be for cannabis business operations. From completing transactions to performing back-office tasks, cannabis POS systems are a powerful tool that enhance the efforts and efficiency of cannabis businesses.
Consumer Research Systems
Before legal cannabis markets were established, no one had an accurate depiction of cannabis market trends or cannabis consumer research. Thanks to technologies like track-and-trace and cannabis POSs, platforms were developed to analyze the legal market and valuable consumer insights. These cannabis consumer research platforms pull numbers from all over the industry to provide succinct graphs and tables that are easily digestible for cannabis businesses. It's critical for cannabis businesses and investors to analyze these trends so they understand which products consumers are buying, how big market opportunities are, how much consumers are paying, how competitive the segment is, and more useful statistics. These consumer research systems understand how important it is to sync devices from all corners of the industry. They provide valuable insights to cannabis businesses and investors who are looking to enter the industry.
Wrap-Up The cannabis industry has witnessed a tech boom over the last few years due to the need of technological advancements as legalization efforts continued to ramp up and more regions worldwide established recreational and medical markets. The response has been innovative to say the least. Platforms like track-and-trace, POSs, and consumer research systems have provided the industry with resources unbeknownst to cannabis businesses and investors. More technologies will continue to come online as more legal markets do. The cannabis industry has proven its knack for technological innovation and isn't showing signs of letting up anytime soon.
Disclosure: As an Amazon Associate, I earn from qualifying purchases. The commission help keep the rest of my content free, so thank you!