How do you spend your time on your smartphone? Do you watch your favorite TV shows? Check out YouTube channels? Maybe you spend your time gambling on mobile devices. No matter what you do, there's no denying that mobile technology and the resulting 24-hour access to the internet has changed the way we make and view media around the world. Check out these five ways that mobile technology has changed the entertainment industry as you know it.
1. It's Changing the Way TV Shows Film
In 2015, the hit shown Modern Family was one of the first TV shows ever to film an entire episode only with mobile devices. The episode, which aired on February 25 of that year, was filmed entirely with the use of only the iPhone 6 and the iPad. Although filming entire episodes or movies with mobile devices is still relatively unheard of, it did pave the way to show just how powerful a smartphone or tablet can be in terms of providing entertainment for the masses.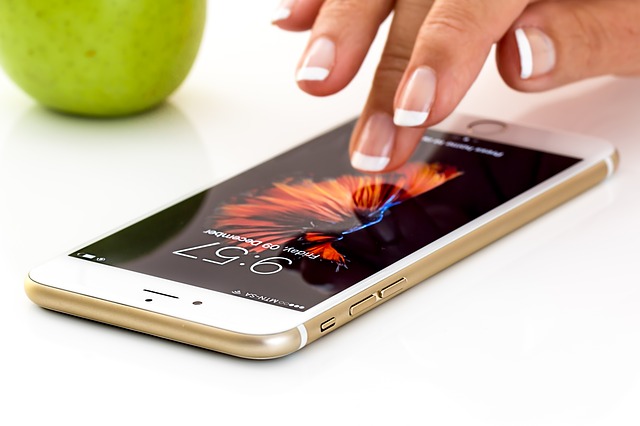 2. People Are Consuming Entertainment Literally Everywhere
With the invention of mobile devices and streaming services, fewer people than ever are using cable television services. That doesn't mean they aren't getting their entertainment, though. Instead, people are watching Hulu, Netflix, and other major streaming services on their daily commutes, when they're on airplanes, while they wait for their kids to finish soccer practice, and so on. Portable access to streaming content means people are watching anytime they have a few moments to fit in a bit of their favorite shows and movies.
3. Gambling Games Are Easier to Access
There are dozens of available apps for gambling in the Google Play Store and Apple's App Store. Whether you like to play poker, spin slots, or flip cards in Blackjack, the options are practically endless. Without the need to go to a local casino or to hook up to a laptop to play online, people are playing their favorite games more often, spinning while they watch TV, playing a few hands while they wait in line at the DMV, and so on. Those who gamble responsibly are not only enjoying a few minutes of fun on the go but could even be adding to their bank accounts. If you do decide to go the route of mobile gambling, however, be sure to do so with a reputable application. Never provide information to unlicensed apps, as you could find your bank account empty and your gaming account shut down. Research first!
4. Everyone Is Creating Their Own Content
Famous TV shows aren't the only ones taking advantage of filming with mobile devices. From firsthand footage of breaking news to review channels on YouTube, anyone who has a smartphone can create their own media content and upload it on the internet these days. There are comedians, musicians, dancers, and everybody in between, amateur and professionals alike, who have content they upload themselves on Instagram, Facebook, and everywhere else on the internet.
5. Discovering New Music Is Easier Than Ever
How did you used to find new music? You'd spend hours listening to the radio. If you happened to come across a great song while you were out, you had to hope you'd remember some lyrics you could Google when you got home. That's no longer the case. Spotify, Pandora, and a wide range of other music applications are available on your smartphone, meaning you can listen to your favorites wherever you are. Even better, when you come across music somewhere, you don't need to hope you remember to Google it later. Applications are available to listen to and identify anything you hear on the go. Whether you're a filmmaker or photographer who is learning how to do more with your smartphone, or you simply love to consume media, be it music, television, or mobile gaming apps, there is one thing for sure: the technological changes are just beginning. There are new things always on the horizon, which means gaming and entertainment as you know it now could be different just a few months from now. From augmented reality to crisper sound and picture on your smartphone, expect big things to come down the technology pipeline in the coming years.