The Internet of Things is so much more than an interconnected set of hardware and software. It's a transformative medium that facilitates immersive entertainment, engagement, and traction among players.
The IoT is everywhere – our smartphones, tablets, phablets, PCs, Macs, smart appliances, drones, multimedia platforms, and beyond. The possibilities truly are endless when it comes to the IoT and entertainment. At its core, online connectivity is about communication.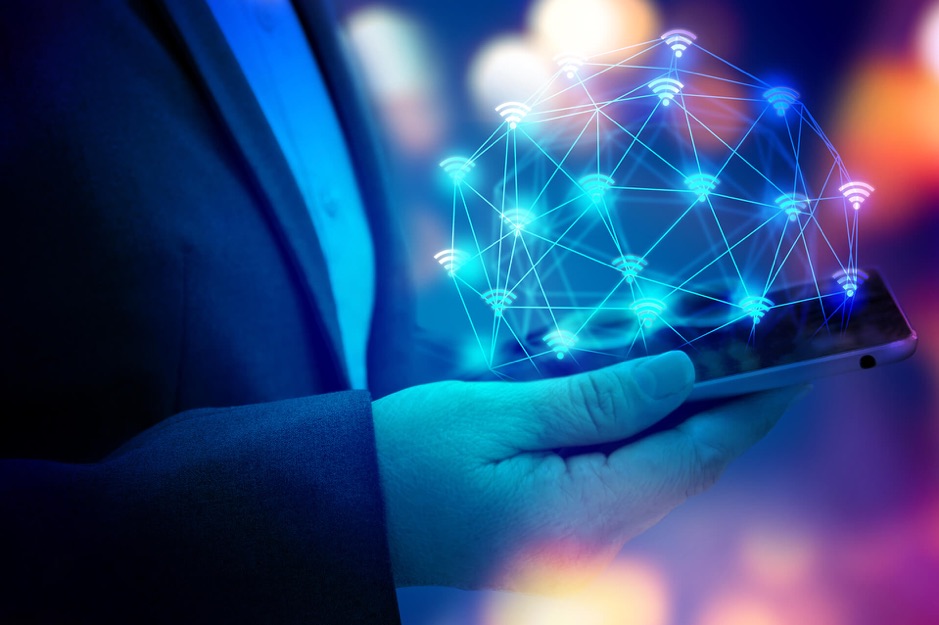 The more connected we are to our devices and to one another, the better the experience. Whether we are discussing the security of our homes, vehicles, and workplaces, or the many ways in which we can find value in our entertainment pastimes – the Internet makes it all come true. Gaming has rapidly evolved since the Internet boom began in the 2000's. From rudimentary online games, we are now able to enjoy fully interactive, multi-player, real-time games from the comforts of anywhere we roam. The erstwhile paradigm of our entertainment taking place on our PC or Mac in our living room is gone.
Now, everything is mobile, and mobile is everything. Our devices, appliances, gadgets, gizmos, and entertainment preferences are available across more hardware platforms than ever before. We can synchronize our units, connect through the cloud, and enjoy real-time live-streaming gaming as if we were right there alongside other players in real time. These transformative experiences have resulted in a tectonic shift in the way we play, socialize, and engage in virtual games.
Thanks to the ongoing efforts of game developers, software experts, and out-of-the-box thinking we are living through the most exciting time imaginable. Barely 2 decades ago, few people believed that mobile phones would have the computational abilities of supercomputers – yet today this is precisely what these devices are capable of. Cloud technology, mobile gaming apps, and live entertainment are ubiquitous. We have taken a quantum leap in the way we create games, play games, and share games.
Why Is Social Engagement Such an Integral Part of the Gaming Experience?
Players find value in multi-player functionality. The Internet provides the medium for unlimited connections, real-time entertainment, and cooperation. App developers have cottoned on to this reality, and they are churning out an increasing number of mobile games with a strong social gaming bent. The focus has shifted from the individual to the community – and it's paying dividends. PVP and P2P interaction is the new normal, and game publishers are focused on developing this to the max.
The IoT is transforming the way we use our smart devices, connect to the Internet, and one another. Whether we're using open source software, in-game software, or proprietary technology, it is now possible to experience interactive online games at the click of a button. Engagement goes well beyond multiplayer functionality; it's about seamlessly interacting with the environment, programs, and other applications. Many examples abound of how the Internet of things is fusing real life with gaming software to create a virtual milieu where players can rise above the monotony of the daily grind. Pokémon Go was a classic example of how augmented reality apps and the IoT are transforming the way we play.
The gaming industry is a multi-billion-dollar gold mine with virtually unlimited potential. Everywhere we look, gaming is growing. Whether it's RPG, MMO, education-based games, casino games, bingo, lottery, augmented reality, or social media games is irrelevant; the IoT is central to the success of this new global paradigm. The online casino market is a classic example of how the IoT is transforming our gaming universe. With a compound annual growth rate of 10.16% through 2021, the casino market is a hotbed of activity. This is especially true with mobile poker games which have exploded onto the scene.
The runaway success of live poker is a case in point. Today, this strategy-based casino card game pits player against machine in novel ways. Poker bots (automated software that plays poker) are cutting a swathe of across the gaming universe. According to gaming rules and regulations, it is not permissible to use poker bots to automatically play at online poker rooms. If you're found in violation of this rule, your account is likely to be shut down and you will be blacklisted. However, it is interesting to point out that many poker bots are still operational despite this. Most of the poker bots are engaged in low limit play where they take a couple dollars here and there from the pot. Poker players have wised up to this cutting-edge technology and have adopted winning strategies to beat these bots.
Do Poker Bots Constitute a Form of Social Gaming?
It's easy to understand whether you're playing against a computer, or a person. For example, bots may make decisions within set time intervals, and they typically make identically-sized bets and exhibit certain behaviors throughout the gaming sessions. Beating a bot requires an understanding of how they work. Since bots are not sensitized to bet sizing, many poker players have figured out that this is one of the ways to beat them. Astute poker players can use the lack of understanding within the programmable code of a bot to beat this type of 'player' despite the innovation involved.
It's not to say that bots are good or bad – they are simply not permitted, yet we have to assume that the rapid and unprecedented growth of artificial intelligence, programming genius, and the IoT will make it more enticing and attractive for these types of automated machines to continually evolving. One of the benefits of being a bot – as if we could possibly understand that – is that a bot is not susceptible to emotionally-based decision-making. This may also be its Achilles' heel since it cannot exploit these types of opportunities when they arise!
Disclosure: As an Amazon Associate, I earn from qualifying purchases. The commission help keep the rest of my content free, so thank you!