E-cigarette or electronic cigarette is a small equipment that is used to inhale doses of vaporized nicotine. As clear from the name, e-cigarette is basically like a regular tobacco cigarette. The only difference between the two concepts is that in a tobacco cigarette, the smoker has to inhale the smoke. Tobacco smoke is said to have over 4000 different chemicals many of which are very dangerous for health.
According to the manufactures of the e-cigarettes, using them provide the same sense or feeling that is of a regular cigarette without inhaling the tobacco smoke without burning anything.
A question rises in mind, how does the it looks like? Well, e-cigarette inherits the majority of its design features from the products that people use to smoke. For example cigarette, cigar, pipe or anything used for smoking. But the main difference comes in the usage of it. Unlike traditional cigarettes, e-cigarettes can be reused and refilled. Although there are disposable e-cigarette available in the market but not all of them are for one time use only.
E-cigarette Design
There are quite a number of e-cigarette components that are available depending on the model you choose. Following is a list of common e-cigarette components that are very common in almost every e-cigarette design
The Mouthpiece
The mouthpiece is placed at the end of the tube. Inside the mouthpiece, there is an absorbent material that absorbs liquid nicotine. This mouthpiece can be refilled or replaced with another absorbent material with different liquid.
The Atomizer
This component is used to heat up the liquid in order to transform it into vapors so that it can be inhaled. An atomizer works for 3 to 6 months depending on the amount of usage. After that period, it's better to replace it. Latest versions also have a sensor that automatically turns on the atomizer for heating.
Battery
As mentioned earlier, e-cigarettes have battery and can be used again and again. There is small battery placed inside the e-cigarette that is rechargeable. There are different battery sizes available in the market.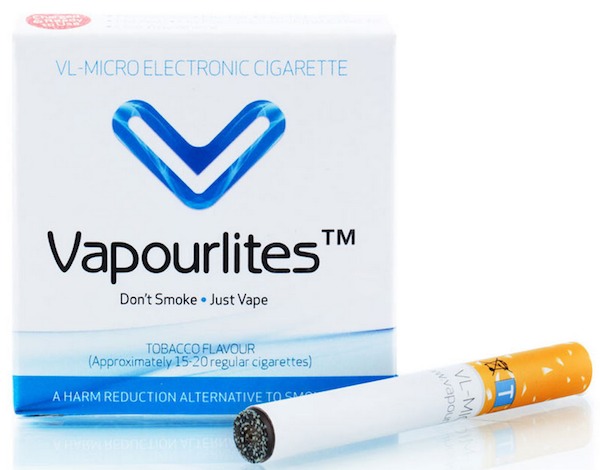 Benefits of using E-cigarettes
Benefits of using e-cigarettes are great. Even doctors acknowledge the fact that, even though they strictly forbid smoking, that using e-cigarettes is much safer option than smoking a traditional tobacco cigarette. Following are few of the most noticeable advantages of using them.
Reduced Addiction
According to a research, smoking e-cigarettes reduce the desire to smoke with the passage of time. The reason behind that is that the nicotine inhaled using e-cigarette goes straight into body and the blood concentration level for it remains stable for a long time.
Freedom from Smoke odor
Another great advantage of using e-cigarette is the fact that it does not have that so called smoke odor. Traditional cigarette smell tends to stuck with anything it comes in contact with. If you are used to smoke in car, your car will have THAT odor always.
Cheaper than traditional cigarettes
From a financial point of view, e-cigarette is much cheaper than traditional cigarette. Today, a normal pack of cigarettes will cost you around $7 to $12 whereas you can buy a good quality e-cigarette for $3.
In a nutshell, using e-cigarettes is a very healthy thing. There are a lot of e-cigarette manufacturers currently producing it on mass scale. There are a lot of flavors available in the e-cigarettes as well. Overall, it's a win-win situation for any smoker who starts using e-cigarette