Disclosure: This is a sponsored post, we were compensated to publish this article on our website.
Moving into the new decade, it is no surprise that major changes are taking place in the sports industry. An increasing number of key sports players are shifting to other industries in search of the "next big thing." Some sports stars are slowly making their way into Hollywood, while others are starting their own businesses. However, this is only a small percentage. Others cannot steal the spotlight as compared to them.
Three fairly large platforms are set to make revolutionary changes to the sports industry forever.
Fight to Fame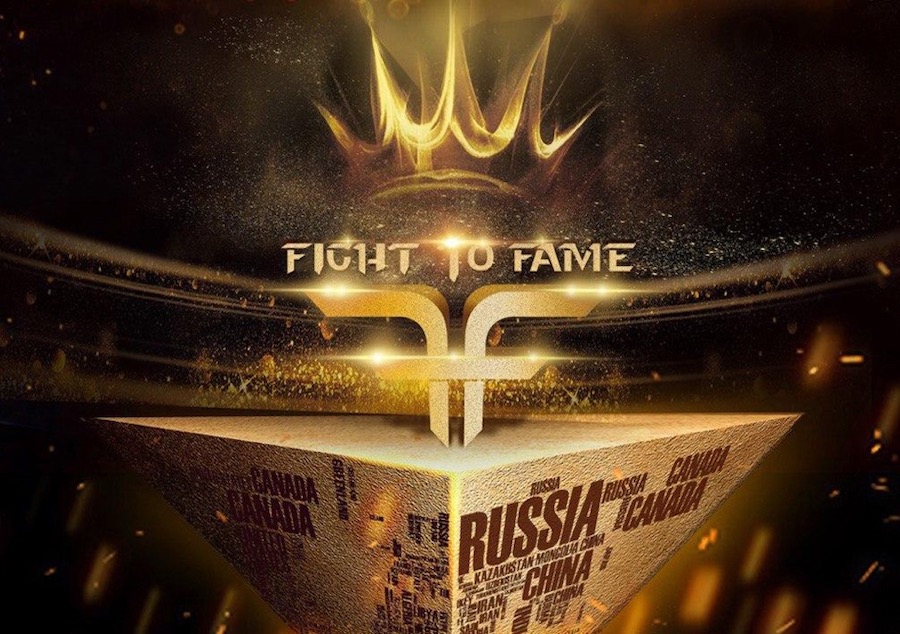 Over the years, the fighting sports industry has faced many different kinds of changes, especially with the few elite fighters moving on to become prominent action stars in movies and television. However, Fight to Fame could disrupt the fighting sports industry for good.
Fight to Fame aims to create a platform for international fighters. It will allow them the chance to attain much-needed recognition from renowned production companies. Fight to Fame allows fighters of any expertise level to work with some of the top mentors, who will train them to become action heroes.
The program provided by Fight to Fame is divided into different weeks, which will allow fighters to learn new skills that will help them in their lives as action stars in Hollywood. At the end of each week, registered fighters are put to the test with a weekly challenge on the skill they were taught. In the end, those that are left are put through a tough final challenge, which will test them on each skill they have learned through the program. The winners are provided with the golden opportunity to become the next action hero.
One of the unique aspects of Fight to Fame is its blockchain model, which is supposed to ensure that everyone has an investment in the platform, and it remains worth their while to stay tuned. Fight to Fame just took MMA to a whole new level.
Augmented and Virtual Reality
While the integration of augmented and virtual reality is still being introduced into the sports industry, there is still an infinite number of problems to work out before this alternative reality can be introduced to audiences. This technology is said to become transformative for the sports industry because of the opportunities it presents to sports fans.
This change also comes at the perfect time, with fans gradually decreasing from once enormous masses. This decrease is said to be caused by the rushed lives everyone has become accustomed to, along with the increasing dependence on technology and social media. Augmented and virtual reality is predicted to get fans excited about sports again by providing them with new and unique experiences that they could never imagine previously. It is also aimed to enhance the quality of the sports experience so that fans are no longer simply going to a game to watch it from afar, but experiencing the game from a different perspective.
Esports
There was once a time when only jocks were fond of sports, while nerds and geeks were shunned from ever even looking at a football. That time is long gone, especially with the introduction of Esports. The Esports industry has slowly flourished into an internationally loved industry that has a global fan and player base. The industry is set to change the face of sports forever.
Esports is an international platform that provides video game players from around the world with a competitive environment with other like-minded players. Since its inception, Esports has incorporated thousands of video games in its lineup, allowing players of all types the chance to register and compete at tournaments for different cash prizes.
While Esports has been established for quite some time, it has only recently started moving from its cult status to boundless fame. Esports allows players of any race, country, and creed to participate, making it inclusive and an open platform for participants of any kind.
Final Thoughts
The sports industry may never be the same, especially with the different kinds of technology and platforms taking over. These changes are definitely for the better as (like any other industry) the sports industry also needs to move on from its traditional ways and embrace the new era.
All of the platforms mentioned above are creating huge waves in their own ways, but Fight to Fame is by far the furthest along in bringing improvements to the fighting industry. It puts its own twist on the situation of amateur fighters and allows them to become recognized. Registering with Fight to Fame is a win-win situation because no matter what, fighters are guaranteed to learn new, professional skills that will help in developing their portfolios.
Thus, such changes are very necessary to bring the sports industry into the 21st century and ensure that the industry maintains the interest of its fans.
Disclosure: As an Amazon Associate, I earn from qualifying purchases. The commission help keep the rest of my content free, so thank you!