With the widespread adoption of smartphones right around the world, gaming has become much more accessible than in the past. Recent research has found that more than 50% of all smartphone owners over the age of 55 have played games on their smartphones.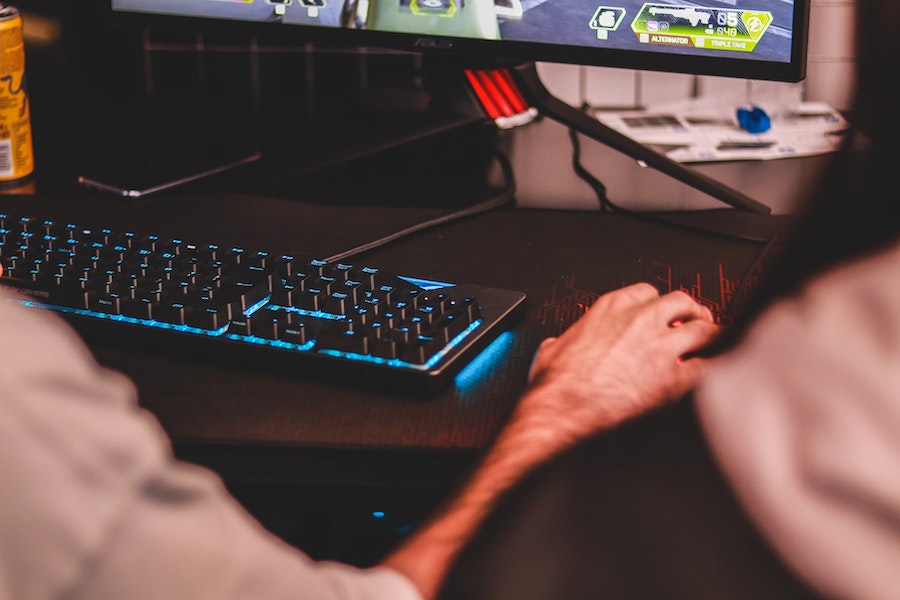 Everything from casino games to shoot 'em ups can be played on these devices, which is one of the biggest factors in making mobile gaming so popular. The convenience that these tiny pocket-sized computers offer is another reason why so many people now play games.
But for all their choice and convenience, many gamers still prefer to play on consoles and computers. With more powerful hardware, gamers that use these machines often get better graphics, bigger games, and more input options.
But whatever your preferred form factor, there are gadgets you can use to take your gaming to the next level.
Philips ACC2310 Foot Control
If you're a PC gamer and want to have quick access to certain commands while gaming, there are plenty of tools you can use. Mice with hotkeys and special gaming keyboards can let you switch weapons, perform certain in-game tasks, or change settings with a single press.
But the more buttons you have, the harder it becomes to remember which one is the right one.
To combat this, Philips has created the ACC2310 Foot Control device that, as the name suggests, lets you use your foot to press buttons. It's primarily designed for people who work in transcription, but it can just as easily be adapted to gaming.
VR Headset
No matter what device you use for gaming, you can take advantage of virtual reality headsets to get a more immersive gaming experience. You'll need to find one that's compatible with your hardware though. For example, the PlayStation VR headset works only with the PlayStation 4 and 5, while some Oculus headsets can be used with your computer and/or smartphone.
ASUS ROG Phone
If you're a hardcore mobile gamer, then you may want a smartphone that lets you eke every last drop of performance from the titles you play. The ASUS ROG Phone range is your best bet for this.
Using chipsets and graphics processors that are designed for gaming and displays with high resolutions and refresh rates, the ROG Phones give you great looking games with the fastest possible loading times.
They also come with an external cooling device that clips on to draw heat away from these components during long gaming sessions and special shoulder buttons that give you quick access to important in-game commands.
Gaming Chair
No matter whether you're playing on your console or PC, it's important to be comfortable. That's why you need to invest in a good gaming chair that works for your setup.
If you're a PC gamer, a seat that supports your back, lets you rest your feet on the floor, and has sides to let you keep your arms at (or near) right angles will help keep you from suffering from aches and pains during hours-long gaming sessions. Similarly, console gaming chairs can provide you with the flexibility to angle yourself in a way that lets you look at your TV without straining your neck, while still supporting your back. They also come with in-built surround sound speakers that can give you an advantage in multiplayer games.
Disclosure: As an Amazon Associate, I earn from qualifying purchases. The commission help keep the rest of my content free, so thank you!