While physical gaming arcades, like dinosaurs and flared trousers, sadly died out a long time ago, the gameplay-focused games they championed continue to inspire both gamers and developers alike. Some outsiders weren't expecting this at all, but the casino industry, in particular, is now pushing to include more arcade-style experiences in their online and mobile offerings.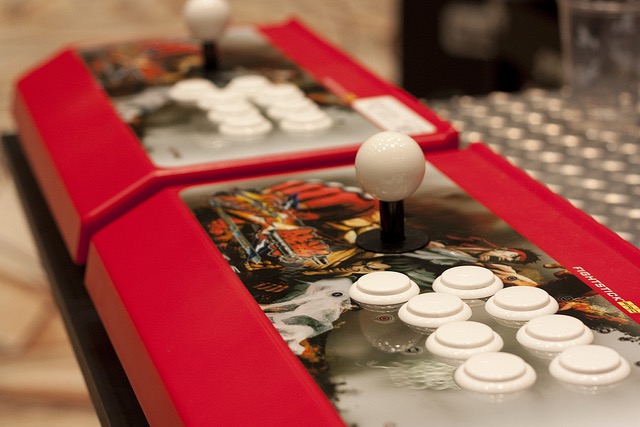 It might sound like nostalgia gone mad but skill-based games actually provide casinos with an in-road to a generation that until recently hadn't been interested in classic casino experiences like roulette and slot machines – millennials. Born between 1982 and 2000, millennials (or Gen Y) have grown up with games that reward ability rather than dice rolls.
Space Invaders
Let's imagine for a moment that arcades never disappeared; it's still easy to predict the kind of games that would have been popular in 2016's venues: Call of Duty, Angry Birds, Just Dance, and Driveclub. They might sound worlds apart on paper, but they all offer mission or objective-based gameplay and can be played in short stretches, just like Space Invaders or Time Crisis (for people who weren't complete masters). As a bit of a comparison, popular titles like Fallout 4 and Skyrim are useless as arcade games, as it can take half an hour just to get past the character creation screen.
With the above in mind, the casinos of the future could come to resemble our hypothetical modern arcade. Major firms are already leasing video game imagery (like Lara Croft) to make their content more entertaining and appeal to younger gamers. It's not beyond the realms of imagination to assume that genres and even entire franchises might be transplanted to the casino floor as well.
Danger Arena
That's not to say that luck-based games are going out of fashion – slots are still the most popular casino activity, according to Statista, with 48% of visitors to US casinos declaring the reels their favorite game, compared to blackjack (16%) and poker (6%). But there's also a well-documented change in tastes that needs addressing.
The shift towards arcade-style gaming is evident in the online casino games offered by British brand mFortune. The website's newest slot machine, Hansel & Gretel, marries luck-based gameplay with two different mini-games, increasing a player's chances of winning and adding greater variety to the slots concept.
Exactly what form the next generation of casino games will take is debatable but the first arcade-style titles heading for physical venues are first-person shooters (FPS). For example, Danger Arena, a variation on the slot machine, includes an FPS stage in which the player must defeat robots using a gamepad attached to the machine.
Virtual Reality
Going forward, there's also scope for including another facet of modern gaming in casino spaces – virtual reality (VR), both for online and offline players. Poker is the obvious candidate, as multiplayer VR could help break down a few walls in the online game as far as social interaction is concerned, but VR roulette already exists as a tech demo.
It's early days yet for both VR and skill-based games in casinos but it's not unreasonable to expect a resurgence of arcade-style gaming to come from the casino sector rather than the same games industry that created the phenomenon back in the 1980s.
You can check out all kinds of casino games on https://www.mystino.com/ja/. Mistino is created from the customer's perspective so that everyone who wants to enjoy casino games can play it easily. A lot of casinos out there offer flashy bonuses at first glance but the withdrawal conditions are strict and even if you win, you can not withdraw immediately. Benefits and bonuses of Mystino may seem simpler but bonus money does not have strict withdrawal conditions. The cashback that everyone can get can be withdrawn as cash or can be used in all games. They offer many popular slot games around the world, including a live casino where you can play games such as baccarat and poker in real time with dealers.
Disclosure: As an Amazon Associate, I earn from qualifying purchases. The commission help keep the rest of my content free, so thank you!