If you plan on travelling the world this summer, you will be glad to know that on the Google Play, iTunes and even Windows stores, you can find great travel apps that can not only help guide you across the world, but also in some cases, save you money.
Although you can of course buy a pre-paid travel SIM card from online companies such as simsmartprepaid to help keep your costs low, here are five notable apps that you can download to your phone.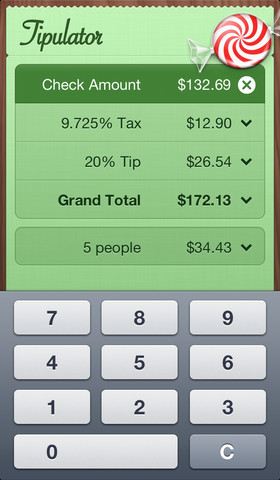 Though here in the United States, not leaving a tip is considered rude, you may be surprised to know that this is not the case worldwide. In fact, if you were to do the same in Japan, you may actually cause offense.
With Tipulator however, it will not only guide you through a world of common courtesy, but also depending on your location, it will inform and calculate how much tip you should actually leave.
Finding the best, cheapest and safest hostel should be high on any traveller's agenda. With Hostelworld you are able to check and search over 27,000 properties in over 6,000 destinations for free.
At the same time, if you happen to find one that you like, you are also able to book your bed with the greatest of ease and if you enjoy trying out new languages, the app is also available in Spanish, French, German, Italian, Brazilian and Swedish.
3. FOODSPOTTING – Android
If you really want to try out the exotic food on your journeys, then this fantastic app not only rates restaurants, but also local dishes; the more exotic the better.
Like many of us in the western world, if you can't quite tell the difference between Halwa and Baklava, the app also contains very handy photographs so you can spot the most interesting dishes and treats as you travel.
2. XE CURRENCY – iTunes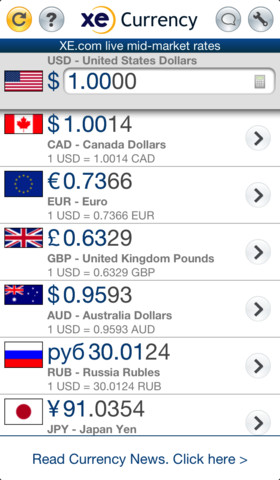 Though there are indeed a vast plethora of currency apps dotted in and around the app stores, XE offers slick, easy and up to date currency rates with the bonus of accuracy thrown in for free.
With over 30,000 currency charts, live rates that refresh every minute and simultaneous tracking, it's quite amazing that this app is actually available for free (though the pro edition is now available for a small price).
Having been downloaded over 14 million times, this very simple yet highly brilliant app is something that no one should board a plane without.
Sometimes on your travels, emergencies do happen, and during those critical moments it is important that you have cash available. If however, you're not sure where the nearest cash machine is, you can find the gravity of your situation suddenly tightening.
Listing over 200 countries, you can be assured that the vast majority of your travels will be catered for and that your card will be in only the trusted machines around the world